About MML Environmental Inc.
Mark M. Levin is a Certified Industrial Hygienist (CIH) and attorney. He is the principal of MML Environmental Inc., a highly regarded environmental health and safety (EH&S) consulting firm located in Irvine, California. Mr. Levin has advanced degrees in industrial hygiene and law, and with over 30 years of experience, Mr. Levin is a uniquely qualified and highly specialized EH&S consultant providing industrial hygiene, indoor air quality testing, workplace safety solutions and OSHA & EPA regulatory compliance counseling, compliance programs and compliance audits. He also serves as an expert witness for toxic chemical litigation and worker comp claims. For a free consultation call 310-490-8141
Industrial Hygiene Service
Mark M. Levin is a certified industrial hygienist (CIH) with over 25 years of industrial hygiene experience.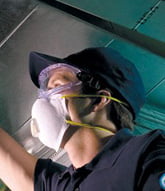 Indoor Air Quality Testing
Outdoor or Indoor pollution sources that release gases or particles into the air can be a primary cause of indoor air quality problems.
OSHA Compliance Services
Over the past 20 years, Mark Levin has instructed hundreds of OSHA required health and safety training classes for private industry.
Environmental Compliance
Preparing customized & site specific EPA compliance programs tailored to the client's environmental program requirements.
Legal
Knowledge and work experience qualify Mr. Levin as an expert witness on environmental health & safety matters.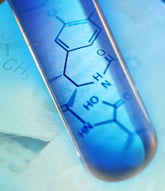 New Regulations
Rely on MML to help your company understand, implement and comply with new and recent OSHA, EPA and hazmat regulations.